A Whole Range Of Website Maintenance Services Are Under One Umbrella.
From database to performance, your website is better looked after by Designsages, the leading web maintenance team in Kerala.
What Is Website Maintenance Service ?
Web maintenance, short for website maintenance, is the process of keeping a website intact on the server, running it flawlessly on the screen, and enriching it with up-to-date content. Proper website maintenance is necessary for any business because it can go a long way in gaining a good reception for your website with online visitors and search engines themselves. A typical website maintenance process is a chain of tasks that kicks off by registering your website on the server. Website maintenance never stops with this much-complicated "server" thing; it is a timely and meticulous set of chores that calls for various other web services, including content writing, fixing broken links, SEO updates, monitoring performance, and more. As the best website maintenance team in Kerala, Designsages provides a complete package of web maintenance services in Kochi that ensure a lasting impression, a good reputation, good site traffic, and improved site performance for your website.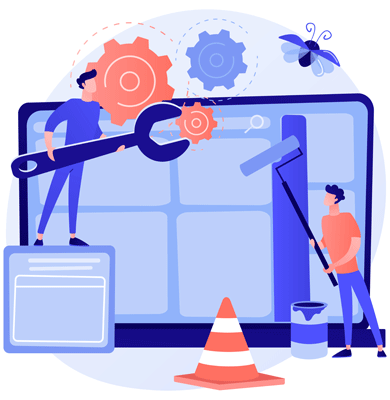 What Are the Various Web Maintenance Services ?
Even the most basic websites that do not need periodic inspection or updates require certain web maintenance services to be visible on the Internet. As a matter of fact, website maintenance has several aspects, such as dealing with the server side, renewing the domain, site performance scrutiny, SEO, content updation, and so on. As the best website development company in Kochi Kerala, Designsage has an all-inclusive website maintenance package that includes services such as:
Why Do You Need Maintenance For Your Website?
Maintaining your website is as important as maintaining your business itself. Unfortunately, the reality is that web maintenance is far too time-consuming and demands a certain amount of website-related technical knowledge and skills; no wonder it is attributed to being rather daunting to immature people. Being negligent or rash with website maintenance is an easy way to get your website removed from the Internet altogether or pulled down from the primary positions on the SERPs, thereby risking your business and money. In addition, proper and timely website maintenance is all the more important in terms of SEO as well. Only a well-maintained website with regular updates will rank in the primary positions of the SERP (search engine result pages). As top SEO company in Kochi, we know proper SEO is necessary for a business-oriented website to thrive. Above all, a website that never goes down and stays updated on information is a big clue for your online visitors that you are trustworthy. Everything factored in, it is always best to hire a professional web maintenance team in Kerala to nurture your website on your behalf, so that you have one less chore to attend to and can sit back peacefully.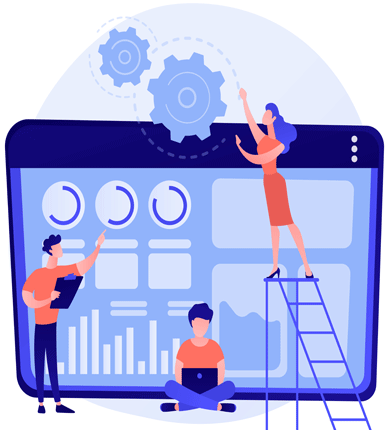 Why Are We The Best Web Maintenance Team In Kerala?
Designsages is one of the best digital marketing agency in Kochi, Kerala that provides authentic digital solutions for your online presence, such as websites, social media profiles, etc. Web maintenance is also our forte, along with various kinds of website-related assistance. As a renowned web maintenance crew in Kerala, Designsages avails all known web services to assist your website. Besides a routine inspection of the website for errors and broken links, our designated web maintenance team goes the extra mile to ensure exemplary upkeep for your website. We provide multifarious web maintenance packages for weekly, monthly, and yearly support. Capitalizing on a skilled crew of web geeks, Designsages, the top  top e Commerce website development company in Kochi, finds it a pleasure to be at the service of your websites.
Get a Free Quote
Get Real Results With The Best Internet Marketing Agency in Kochi!
Book Now And Get A Free Consultation