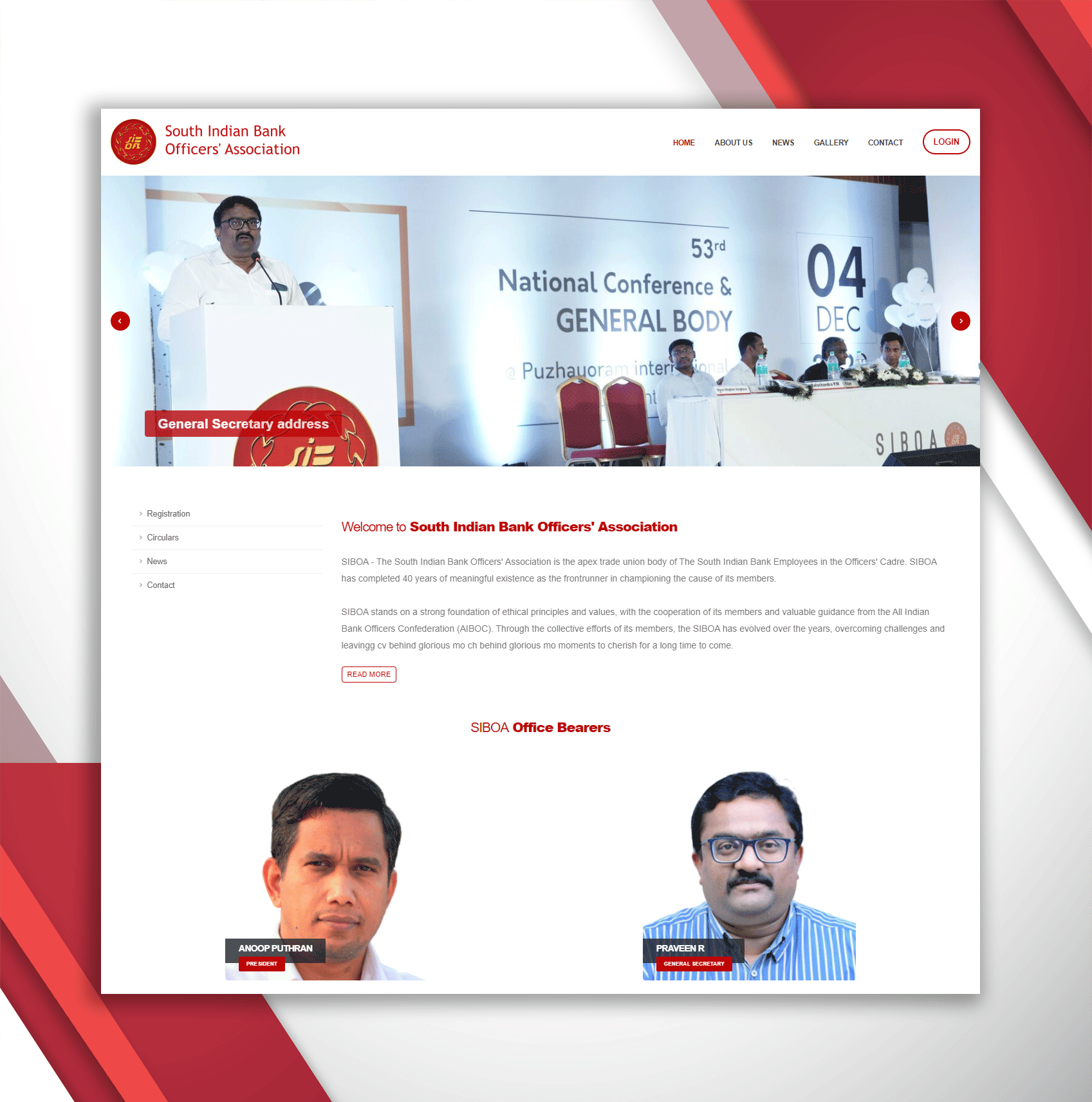 The South Indian Bank Officer's Association
South Indian Bank is a private sector bank based in Kerala, India. It was established in 1929 and has a significant presence in the southern regions of India. The bank offers a range of financial services including retail banking, corporate banking, and treasury operations.

Web Designing

Responsive Web Designing

Web Development
Parumala Hospital
Parumala Medical College Hospital is a healthcare facility located in Parumala, Kerala. This hospital serves as a vital center for medical care, diagnosis, treatment, and patient services in the region. Equipped with modern medical technology and a team of skilled healthcare professionals, Parumala Medical College Hospital offers a wide range of medical services, including diagnostics, surgeries, medical treatments, and specialized care across various medical disciplines. It plays a crucial role in providing quality healthcare and contributing to the well-being of the community it serves.

Web Designing

Responsive Web Designing

Web Development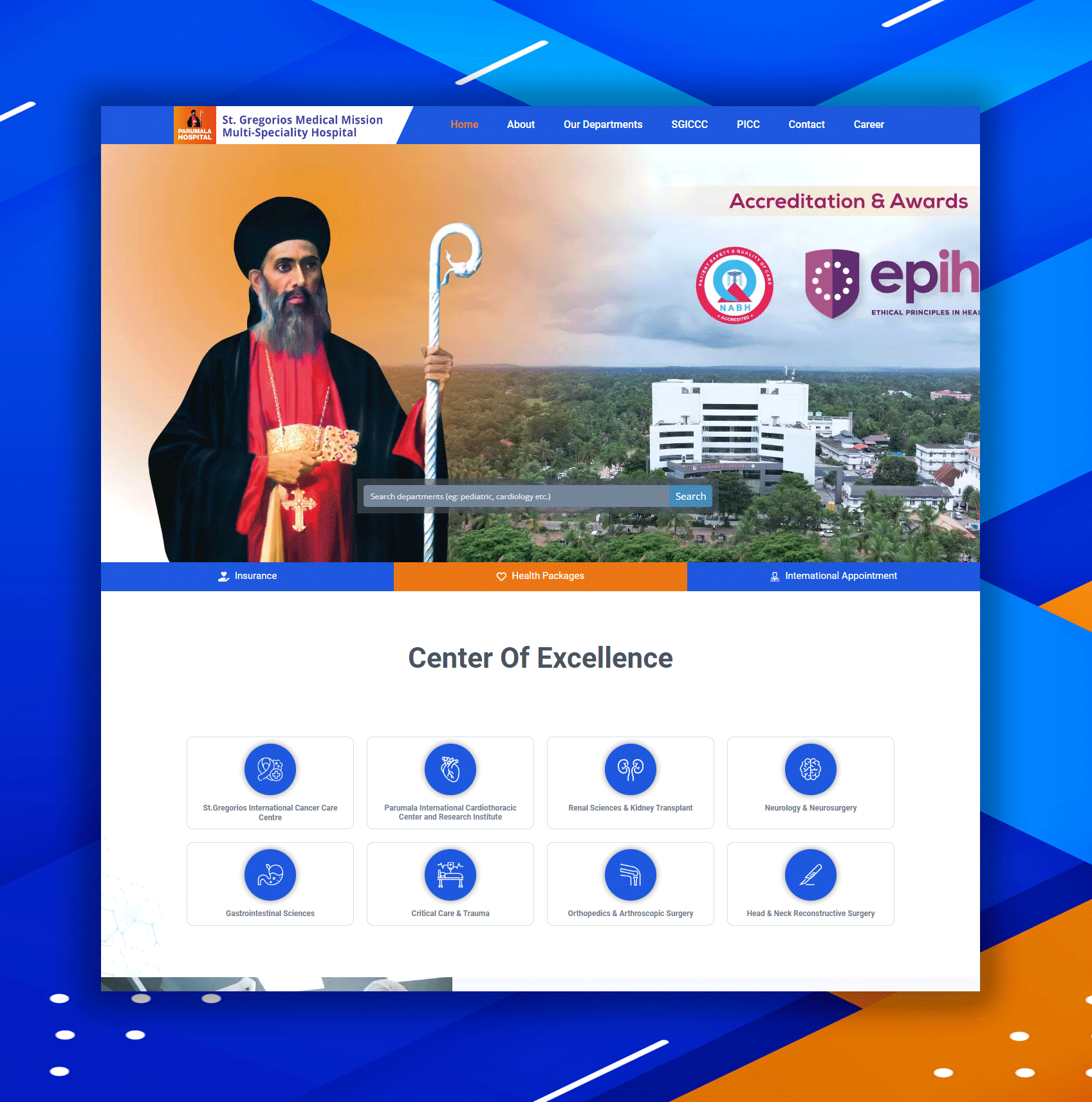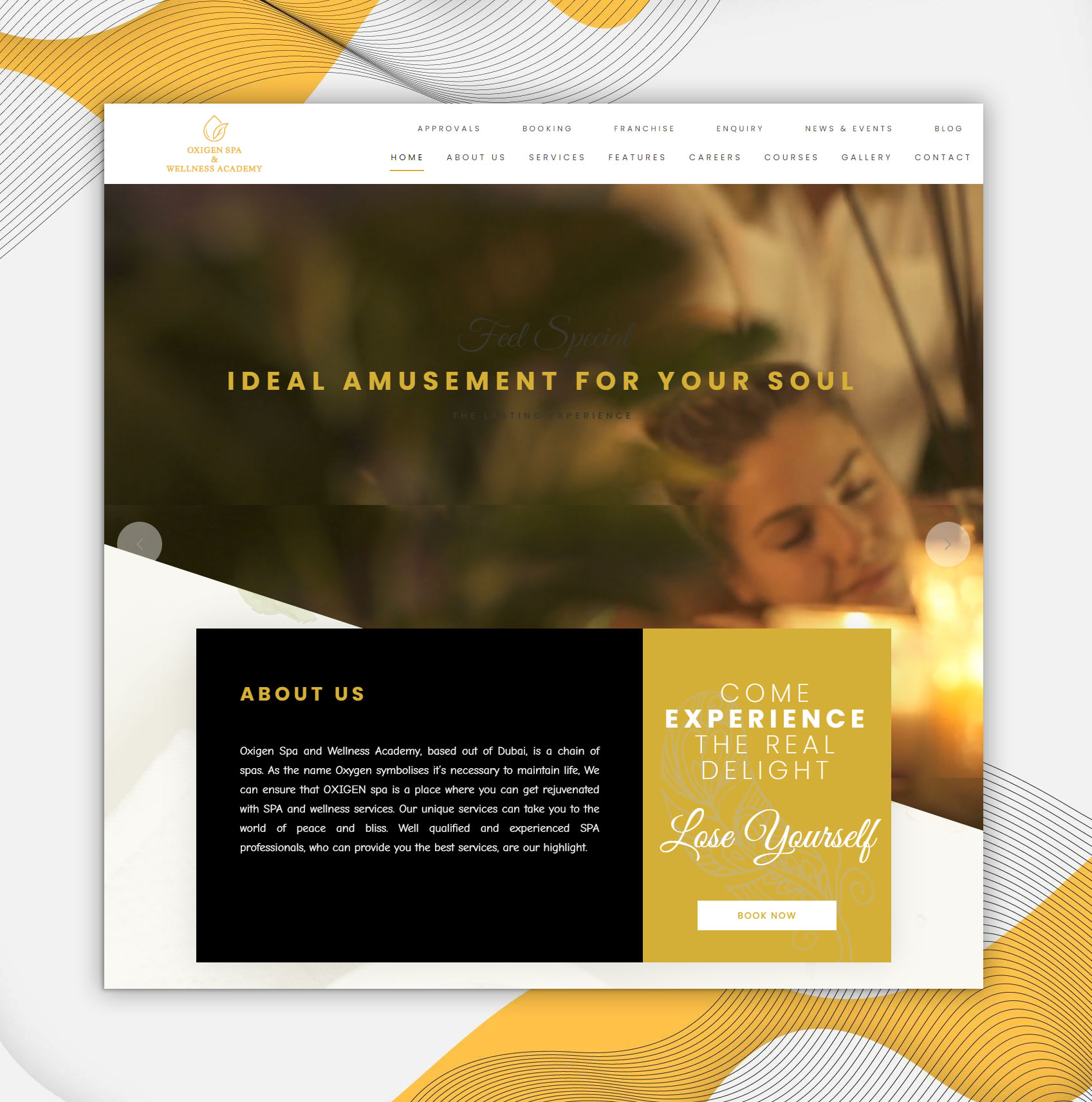 Oxigen Spa
Oxigen Spa and Wellness Academy is a top choice for relaxation and rejuvenation. Oxigen Spa headquarterd in Dubai, with additional offices in Kochi. They offer spa and wellness services, as well as courses for those interested in becoming spa and wellness professionals. Design sages is one of the best website development companies in Kochi, Our team Designed & developed the Oxygen Spa website.

Web Designing

Responsive Web Designing

Web Development
Harbour Traders
The Harbour Traders in Willingdon Island, Ernakulam is known to satisfy the needs of its customers 100%. The business has been in existence since 1984, and it is trusted by many because of its exceptional customer service. The shop is located at Subramanian Rd, Willingdon Island-682003. The main goal of Harbour Traders is to make sure each client enjoys a positive experience – it puts the customer first and always strives to meet their needs. Quality goods and professional service are essential to this business, and they work hard to maintain that standard.

Web Designing

Responsive Web Designing

Web Development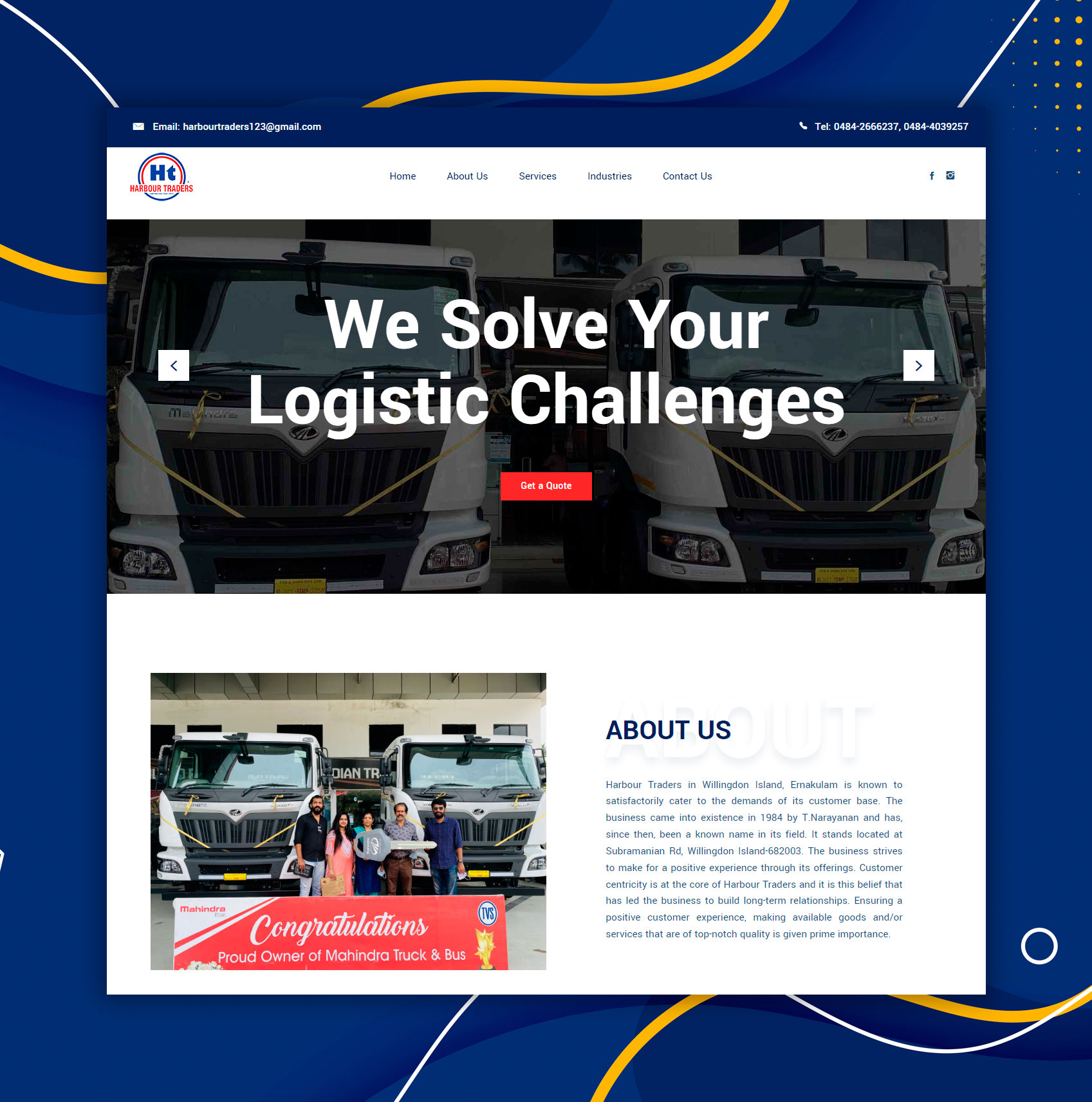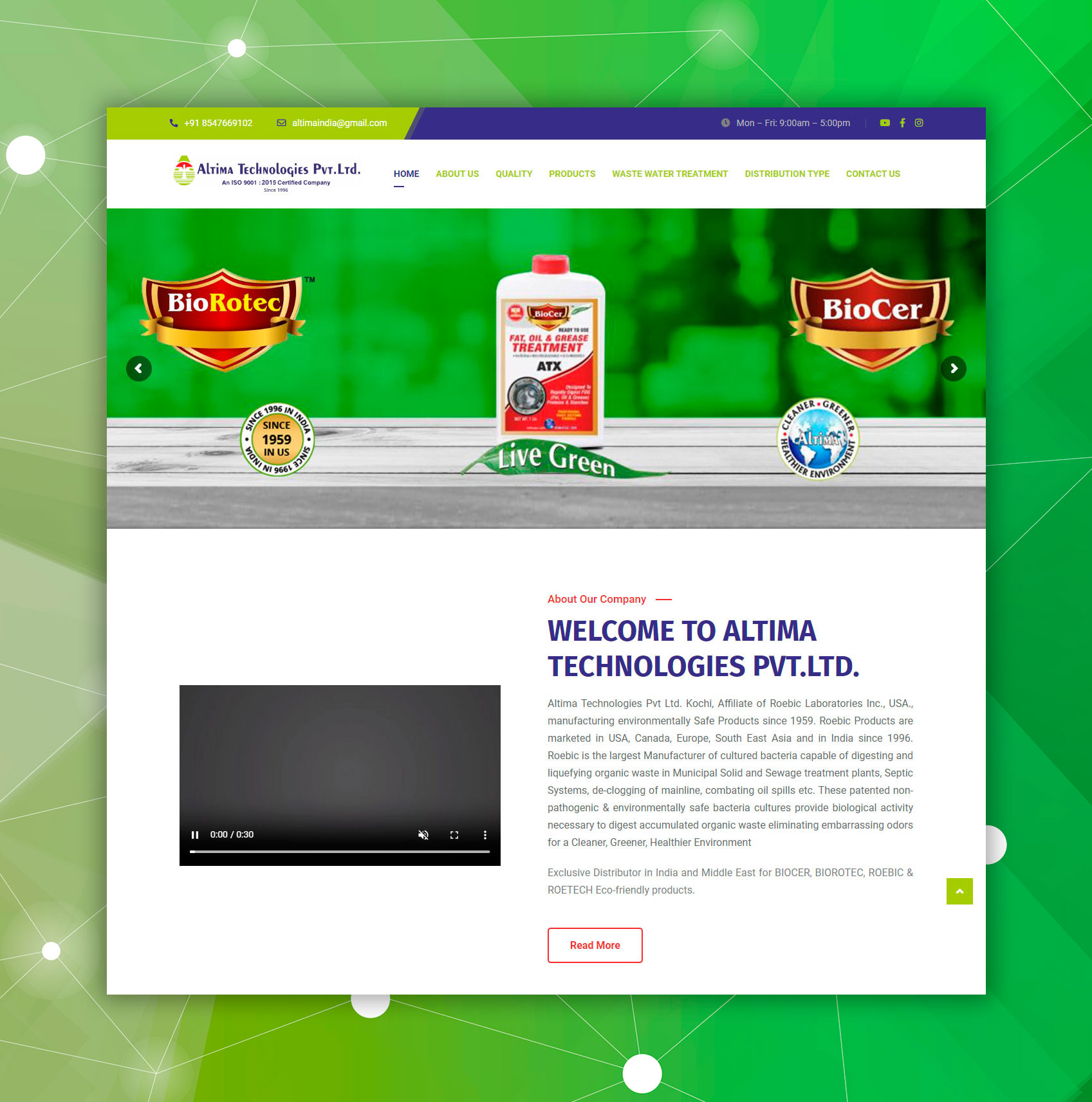 Altimatec
Altima Technologies Pvt Ltd, situated in Kochi, India, has firmly established itself as a premier supplier of esteemed brands such as BioCer, BioRotec, Roebic, and Roetech. Their diverse clientele includes Hyper Markets, Hotels, Resorts, Flat Systems, Home Centers, Hardware & Plumbing supply distributors, Hospitality & Institutional foodservice industry, Municipal & Private Waste Management Plants, and the Agro and Organic Fertilizer industry, both within India and international markets.

Web Designing

Responsive Web Designing

Web Development
St Julianas
St Juliana's Public School students are encouraged to become responsible citizens who will be beneficial for our society and nation. St Juliana's Public School motivate them to cultivate loyalty to their country and a sense of civic duty from an early age. Furthermore, developing their emotional and spiritual intelligence is strongly emphasized, as is compassion towards other people, which promotes happiness in life.

Web Designing

Responsive Web Designing

Web Development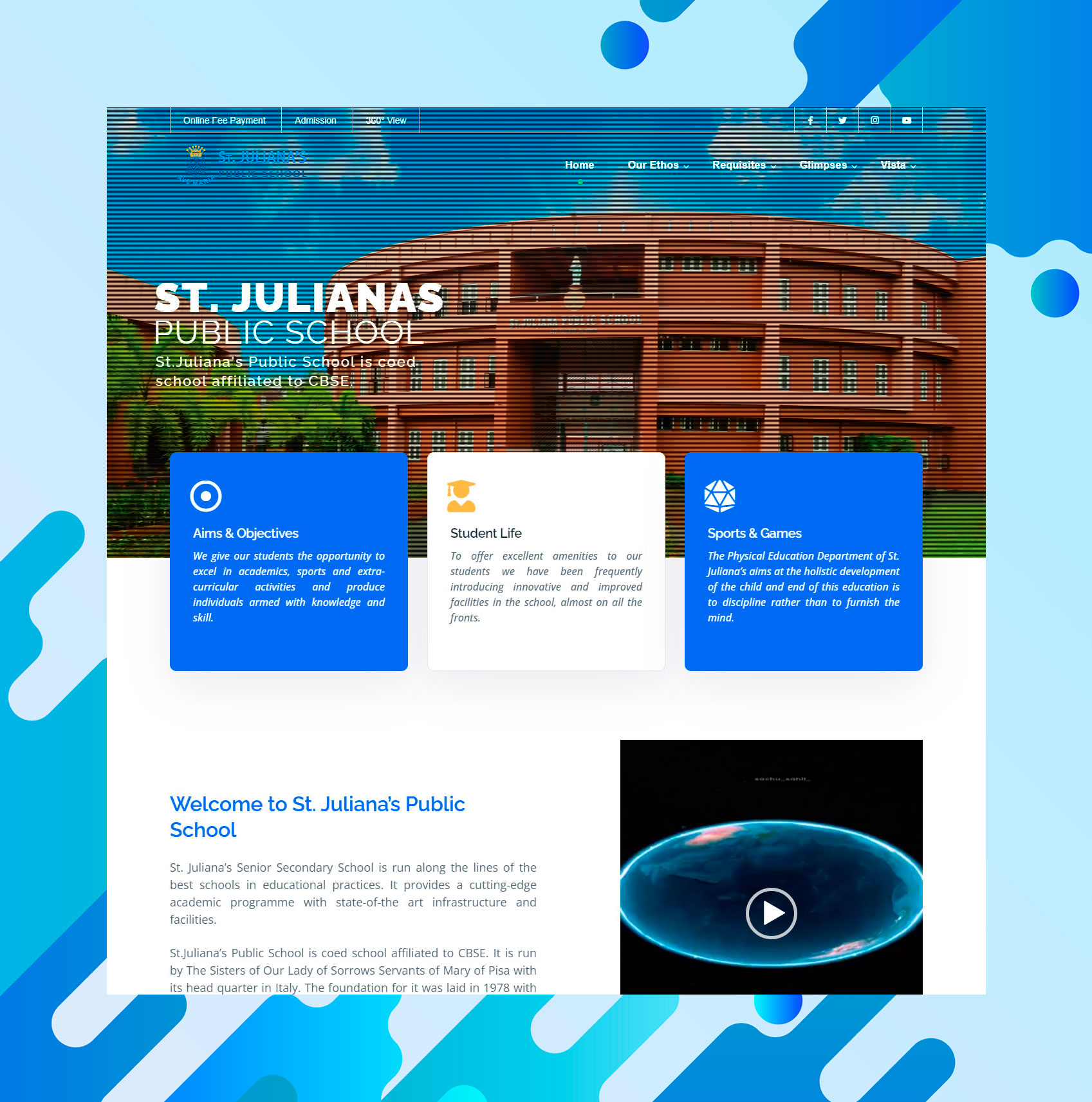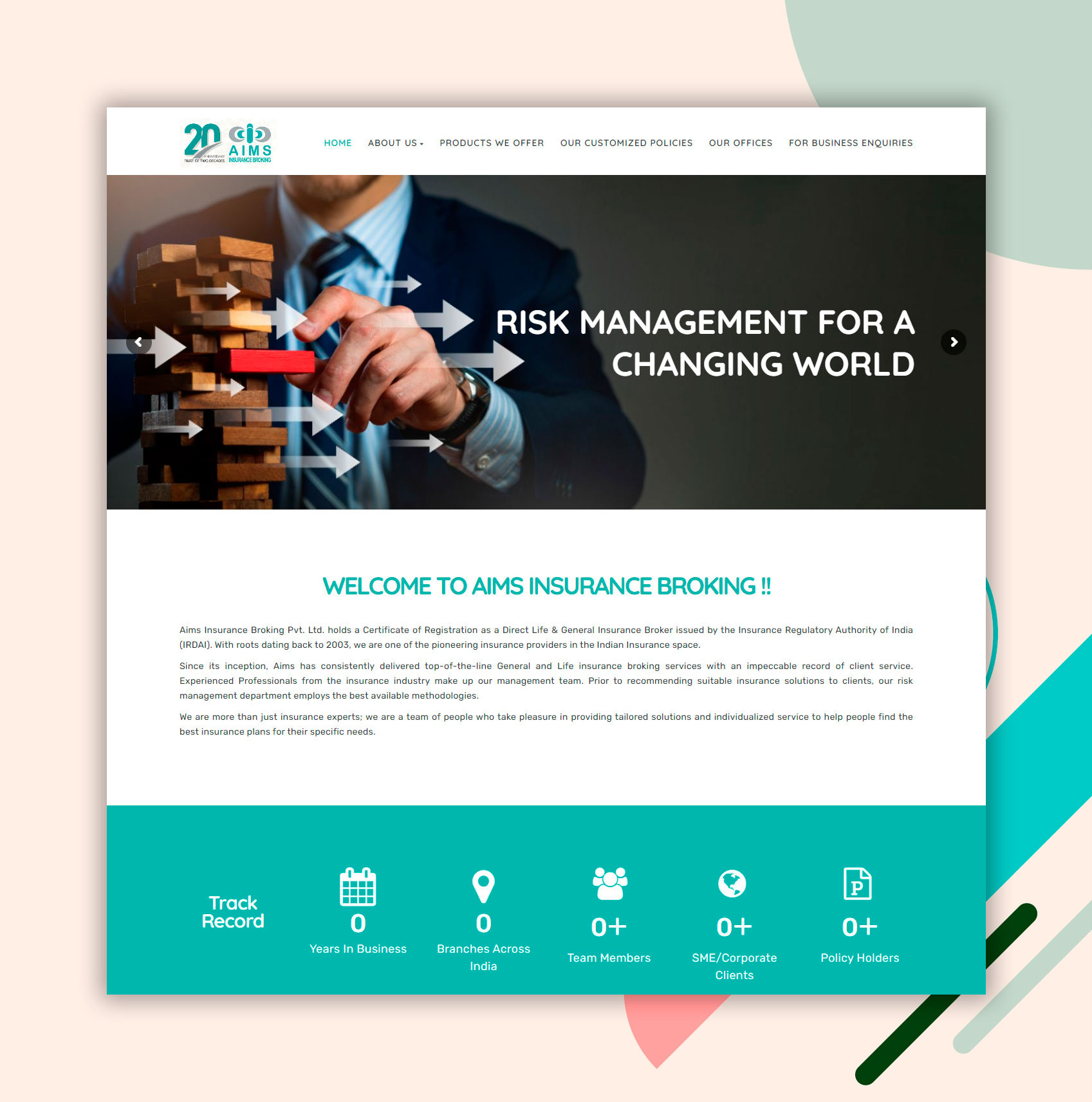 Aims Insurance
Aims Insurance Broking Pvt. Ltd. holds a Certificate of Registration as a Direct Life & General Insurance Broker issued by the IRDAI. With over fifteen years of experience in the Indian insurance space, Aims Insurance remain one of the leading brokers in the country. A team of highly qualified professionals from the insurance industry deliver top-notch services and client satisfaction with an impeccable record. The risk management department utilizes cutting-edge methodologies when preparing suitable solutions for thier valued customers. Aims Insurance take pride in providing personalized services to fit each individual's needs and expectations.

Web Designing

Responsive Web Designing

Web Development
BluSki
Bluski is a well-known facility management company in the kochi, Kerala providing a wide range of services to businesses and organizations. Bluski facility management specializes in providing facilities management, consultancy, and professional services. The company offers services across various sectors, including security, cleaning, technical services, energy management, and more.

Web Designing

Responsive Web Designing

Web Development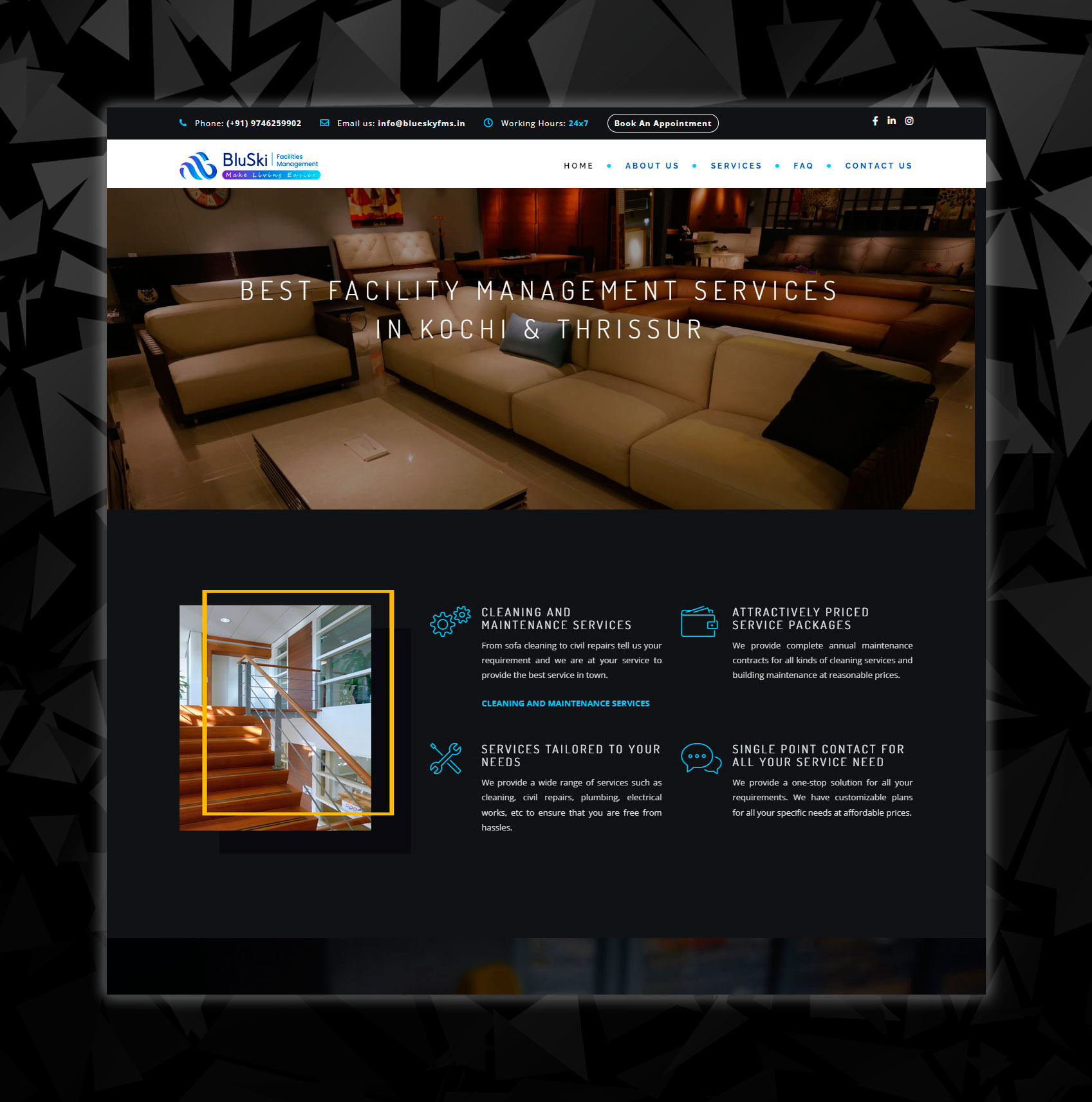 Vivid Diagnostics Centre
Vivid Diagnostic Centre is an excellent choice for those in need of medical care. It has a mission to assist the most vulnerable members of our society, including women and children. With superb services on offer, such as Pulmonary, Radiology, and Cardiology Functioning Tests; MRI Scanning Facilities; Patient Care and Ambulance Services; plus an Automated Laboratory System – all of which contribute to making Vivid's Blood Diagnostic Centre a respected name.

Web Designing

Responsive Web Designing

Web Development
Taste One
Greenz Kerala Marketing & Impex Private Limited was founded in 2013 and is headquartered in Thrissur, Kerala. The company specializes in agricultural products, value-added items, food processing, fried snacks, and baking products. Its primary focus is on sourcing, supplying, and exporting agricultural products along with their enhanced derivatives.

Web Designing

Responsive Web Designing

Web Development