SEO Company In Cape Town That Delivers Page #1 Results Every Time!
Top SEO Services in Cape Town with Organic Search Results
Strategy for SEO

Study Competitive Landscape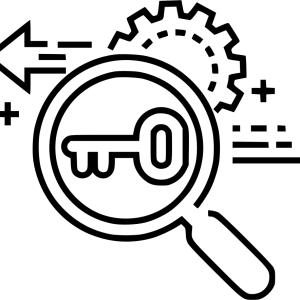 Keyword Research

Free Technical Site Evaluation

On-Page Optimization

Off-Page Optimization

Content Creation

Link Building

SEO Business Analysis
Rank Your Website on Top with SEO agency in Cape Town
Get Professional SEO Services in Cape Town
In this digital era where everything has shifted to the virtual world of Google, having a solid online presence, especially in the form of websites, is all the more important for any business like never before. Understanding why SEO is important for your business is the first step towards unlocking enhanced online visibility, increased organic traffic, and sustainable growth. Design Sages, the best SEO agency in Cape Town, has some unique and cutting-edge SEO services in its repository to assist your websites of your businesses and services in Cape Town and around. Through our best SEO services in Cape Town, we put your websites and local businesses on the prime positions of search results of search engines- quite unbeatable to your competitors. If you want to hurl yourself before a large, potential crowd of customers, Design Sages should be the place to begin, who renders the best SEO services in Cape Town.
1. Search Engine Optimization Services
A website that is not friendly with Google or any other search engines is as good as a shop put up in the middle of a desert - unvisited and not earning. As the best SEO agency in Cape Town, Design Sages has a mission to go for an all-out effort to make your websites a bosom friend of search engines, so that search engines keep giving them a top rank on SERP (Search Engine Result Pages). As the best SEO agency in Cape Town, we carry out all kinds of SEO projects through a systematic approach, beginning with conducting a study on your possible scopes in the territory. After scrounging through your competitors, we work on finding out the best keywords for your websites. Our website development company specializes in creating dynamic and user-friendly online platforms that cater to your unique business needs.
2. App Store Optimization Services (ASO)
Sometimes, people rely more on multi-function platforms, such as dedicated apps, than search engines for their needs. As the best app store optimization team in Cape Town, we work with app-ranking algorithms to display your apps of businesses and services on any app store you target, in order to increase organic downloads; because people rarely even look at paid ads. Similar to our search engine optimization, we employ the latest tools and techniques to carry out keyword analysis and taking down your competitors. Get your apps the customized app store optimization services from the top ASO service company in Cape Town.
3. E-Commerce SEO Services
E-commerce platforms have been all the rage nowadays because a business earns quite double if it also owns a virtual store too, where the consumers of this age would love to go more. Design Sages, the best Ecommerce SEO service team in Cape Town, has a bunch of sure-do SEO techniques to help your Ecommerce website pop up atop the search result page when your target customers make a query on the internet. Needless to say, our SEO professionals can tweak your website to appear before the right audience. As we know, not only the quality products but also the right marketing plays a big role in modern-time Ecommerce.
4. White Label SEO Services
Design Sages, the best white label SEO service company in Cape Town, finds it duty-bound to support and help business owners in Cape Town who can't cover all forms of SEO works for their webiste. In Cape Town, we undertake any kind of SEO service on your behalf to perfection and success, capitalizing our result-driven SEO strategies and techniques such as comprehensive keyword analysis, competitors research, etc. Our updated SEO assistance will really help you sit back and relax while getting immense appreciation from your clients.
5. Local SEO Services
Winning local customers onto your side is vital for the success of your business. Since people google up everything nowadays, it is imperative that your local business have a firm online profile. Design Sages, the best SEO team in Cape Town, can boost your online presence before potential clients of yours in your target localities and effect quality leads. We analyze the searching trends of people, work up keywords, and maneuver your websites in accordance with the latest SEO practices for local businesses.
6. On-page SEO Services
A website and its contents are more than what you think they are. Design Sages, the best SEO agency in Cape Town, really knows how to tweak your website towards the goal of ranking on the top of SERP (Search Engine Result Pages). Its SEO sages fine-tune not only the on-screen appearing content but also delve into the more of on-page SEO aspects as well, such as improving website structuring, ensuring search engine-friendly CSS, enriching HTML and PHP codes with SEO-oriented tags, and more. If you would like a solid leg-up with your websites in the competition, you are in for comprehensive on-page SEO services in Capetown at Design Sages, the leading SEO team in Cape Town.
7. Off-page SEO Services
Many stop at just attuning on-page SEO and look over off-page SEO, which is one of the latest SEO practices that can go a long way in improving your online presence for any query. Design Sages, the best off-page SEO service team in Cape Town, has all the mind to go out of its way in setting up the right form of off-page optimization for your websites. Our off-page SEO services include local business listing, social media marketing, social media profile making and posting, guest posting, ad campaign/marketing, backlink building and more. Let your websites stay first and frequent capitalizing on our quality off-page SEO assistance services in Cape Town.
8. Content Writing Services
Quality and persuasive words can attract more customers to your websites than a visually pleasing website does. We have a special sagacious writing crew who took up writing as the fulfillment of their passion, who can show magic with words. Our website content writing pleases and satisfies not only your target customers or readers but also search engines themselves, whom we should prioritize more than anyone. We write in accordance with the latest SEO practices for website content writing making use of judicious blending of keywords and enriching with right-on information.
Get Traffic With Our SEO SERVICES In Cape Town
Our SEO Approach
Free SEO Audit
Rank Your Website on Top with Our SEO agency in Cape Town
LET'S GET SEO STARTED!
Our SEO Tools






Best Affordable SEO Services We Provide in Cape Town
Upto 10 Keywords
Initial Review & Report
Keyword Research
Content Optimization
Creation of Sitemap XML
Google My Business Page
On Page Optimization
Off Page Optimization
Link Building & Outreach
Local SEO Strategy
Keyword Rank Tracking
Analytics & Reporting

Upto 15 Keywords
Initial Review & Report
Keyword Research
Content Optimization
Creation of Sitemap XML
Google My Business Page
On Page Optimization
Off Page Optimization
Link Building & Outreach
Local SEO Strategy
Keyword Rank Tracking
Analytics & Reporting

Upto 20 Keywords
Initial Review & Report
Keyword Research
Content Optimization
Creation of Sitemap XML
Google My Business Page
On Page Optimization
Off Page Optimization
Link Building & Outreach
Local SEO Strategy
Keyword Rank Tracking
Analytics & Reporting
1. How can SEO help my website?
Increased search engine exposure and increased organic traffic can be attained by your website through SEO. It increases the relevancy of your website to user queries by refining its content, structure and meta tags. The possibility of drawing in qualified leads and potential clients is facilitated by this increased visibility. In the long run, SEO is an effective technique for raising user satisfaction, online visibility and the overall performance of the company. 
2. Should I do SEO in-house or outsource?
Take into account the resources and experience of your team for best outcomes. Outsourcing to a specialised SEO company guarantees expert management and keeps you up to date with market changes if you lack the necessary SEO skills and time. Internal SEO requires constant training and may take time away from more important responsibilities. To pick the best choice for long-term online success, consider your requirements, financial situation and level of expertise. 
3. What businesses should use SEO?
Businesses of all sizes and sectors who wish to be visible online must invest in SEO. Whether you run a large online store, a local service business, or an e-commerce site, SEO raises your website's search engine rating and attracts more natural traffic. In today's digital market, investing in SEO guarantees a competitive edge and long-lasting online presence, regardless of the nature of your business. 
4. Do you work with e-commerce websites?
Yes. We specialize in e-commerce website optimisation, which aims to improve online presence and generate targeted traffic. The various opportunities and challenges found in the e-commerce industry are well known to our committed team of SEO specialists. We strive to improve your site's rankings, enhance conversions and make the most of your online presence for long-term growth by utilising reliable strategies suited for your company.
5. What are backlinks, and how important are they for my business?
Incoming links to your website from other websites are known as backlinks. They are essential to SEO since they increase the authority and visibility of your website to search engines. Gaining high-quality backlinks from reliable sites helps raise your company's search engine results and attract more organic traffic and new clients. A smart backlink-building plan must be funded if you want to succeed online over the long run. 
6. How do I know my SEO is working?
Keep an eye on important metrics such as conversion rates, keyword rankings, click-through rate (CTR) and organic traffic. Examine data from search engine and Google Analytics to gain understanding of user behaviour. To determine how SEO trends are affecting the exposure, interaction and general online success of your website, monitor and evaluate these indicators on a regular basis. 
7. Why should I hire SEO Company Capetown for my business?
Selecting our SEO company guarantees strategic optimisation, resulting in enhanced online presence, focused traffic and improved search engine results. Our team of experts uses progressive SEO techniques to optimize ROI, strengthen brand reputation and improve website performance. By using a customized strategy, we successfully negotiate the ever-changing digital landscape, maintaining your company's advantage in the cutthroat online marketplace and eventually promoting long-term growth and success. 
8. Should I invest in SEO or PPC?
Absolutely! Depending on your goals, you may choose between PPC and SEO. Over time, SEO increases your website's visibility by delivering steady, organic visitor growth. Paid ads provide instant results with PPC, but it necessitates continuous investment. To achieve sustained success, a well-rounded approach that integrates both can optimize your digital footprint and increase high-quality website traffic. 
9. How do backlinks impact SEO ranking?
Backlinks function as outside validations of a website's authority and relevancy, which has a substantial impact on SEO ranking. High-quality backlinks indicate to search engines that the content being linked to is worthwhile. A website's authority is influenced by the number and quality of backlinks, which in turn affects the site's search engine ranking. Good backlink building techniques increase exposure and boost overall SEO effectiveness. 
10.Why DesignSages is considered the best SEO company in Capetown?
DesignSages is distinguished by its track record of achieving measurable outcomes, customised plans made to meet the objectives of customers and a group of qualified SEO specialists. Due to our dedication to following industry trends, using moral business practises and often surpassing customer expectations, we are regarded as the best option for SEO services in Capetown. 
11. What things to consider while outsourcing SEO?
Set the company's performance record, market understanding and client testimonials as your top priorities for competence. Make sure that communication and reporting are transparent. Examine whether the services can be scaled to meet your demands as a business. Check that current and ethical SEO techniques are being used. Cost-effectiveness and a customised plan that fits your objectives are also important factors. 
12.How important is content for SEO?
For SEO to be successful, content is crucial. When ranking websites, search engines give preference to relevant and high-quality information. Interesting, informative content increases search engine exposure for your website in addition to drawing in visitors. To stay competitive and raise your site's search engine ranks, update and optimise it frequently. To put it simply, the foundation of any successful SEO strategy is content. 
Get Top ranking and High ROI at affordable price